Access Presentation Recording E-Signature in Omnichannel Banking feat. Moneta Money Bank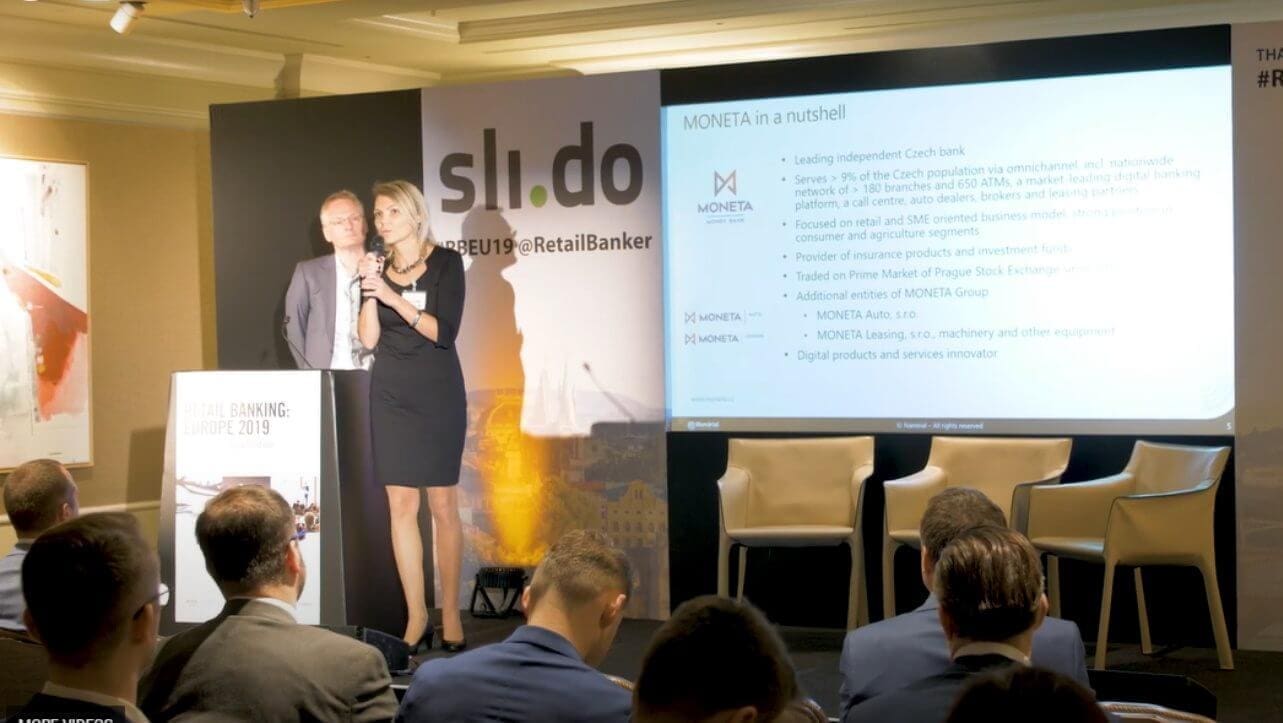 Recording of Live Presentation at Retail Banking Europe Conference: Best practices in digitizing last mile in omnichannel – Full digital customer onboarding and agreement closure
Access this webinar to hear:
Jana Výbošťoková, Senior Manager Customer Experience and Process Assurance MONETA Money Bank, and Jörg Lenz, Director Marketing & Communication Namirial. MONETA Money Bank is a leading independent Czech bank which was pioneering electronic signature in Czech Republic including online verification of customer and banker signatures. Both speakers are covering how to deal with omnichannel challenges in last mile and successfully cutting down time-to-finance from days to minutes.
Learn about:
Efficient orchestration of signature acquisition using e-signatures and-seals in-branch and remote;
Improving conversion rates and achieving higher customer satisfaction ratings;
Achieving full compliance in multi-national rollouts including AMLD, GDPR and eIDAS;
MONETA e-Signature use cases, integration, adoption and track record;
E-Signature vendor selection criteria;.