Enabling Digital Transformation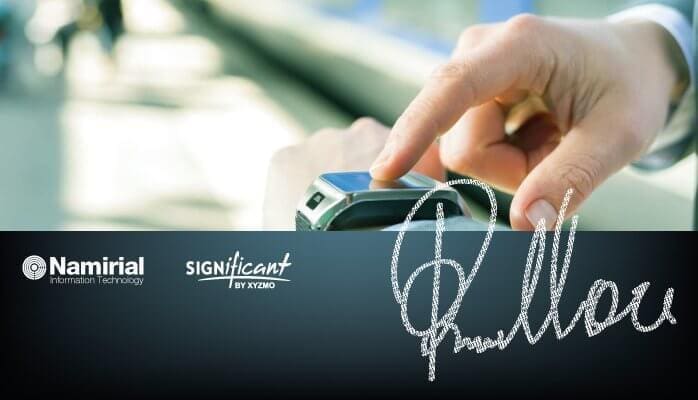 Digital Transformation is one of today top three initiatives of CxOs in any industry.  Their priority is on leveraging the changes and opportunities of digital technologies and their impact across society to implement a profound and accelerating transformation of business processes.
Digital transformation is not just technology alone; however, technology adoption is often the direct cause of transformation, or at least an enabler.
A simple way to start a Digital Transformation journey goes through the digitalization of business transactions, which, with all the paperwork and signatures required by processes have been the last mile till now.
The capability of conducting fully digital transactions, which includes legally compliant electronic signatures, managing and tracking the flow of documents, conducting secure transactions and guaranteeing secure storage of data, is the real enabler of digital transformation.
We have recently seen the raise of Digital Transaction Management (DTM) as a fast growing product category that promises to help companies being green and smart by going paperless. Embracing DTM is allowing companies in any industry to accelerate revenue by shortening the transaction life cycle, driving efficiency by eliminating all the paper printing, delivery and management costs and promote their corporate and social responsibility by reducing their carbon footprint.
DTM is often seen as the one-size-fits-all solution to the digitalization of business transaction. I believe, however, that DTM should provide different models, sizes and colors to fit the customer use case and context, the country specific regulations (including the type of electronic signature, privacy and the long term archiving requirements), the delivery model (on-premises, cloud, hybrid) and the user experience.
This is how we see Digital Transaction Management in Namirial and how we build solution four our customers to allow them signing anywhere, anytime, on any device.